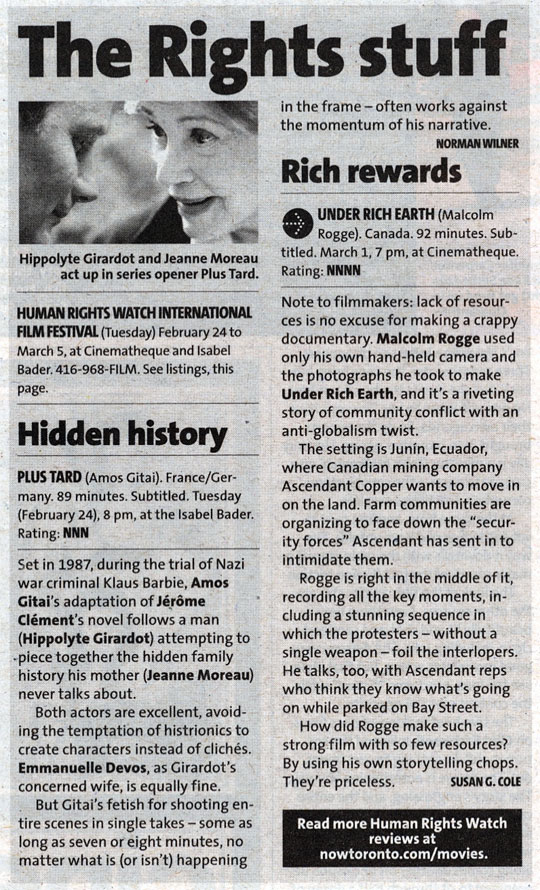 Critic's Pick - Rep Cinema Feature
NOW Magazine
NNNN (Four "N's")
Under Rich Earth
Rich rewards
By Susan G. Cole
Note to filmmakers: lack of resources is no excuse for making a crappy documentary. Malcolm Rogge used only his own hand-held camera and the photographs he took to make Under Rich Earth, and it's a riveting story of community conflict with an anti-globalism twist.
The setting is Junín, Ecuador, where Canadian mining company Ascendant Copper wants to move in on the land. Farm communities are organizing to face down the "security forces" Ascendant has sent in to intimidate them.
Rogge is right in the middle of it, recording all the key moments, including a stunning sequence in which the protesters – without a single weapon – foil the interlopers. He talks, too, with Ascendant reps who think they know what's going on while parked on Bay Street.
How did Rogge make such a strong film with so few resources? By using his own storytelling chops. They're priceless.
NOW | February 18-25, 2009 | VOL 28 NO 25