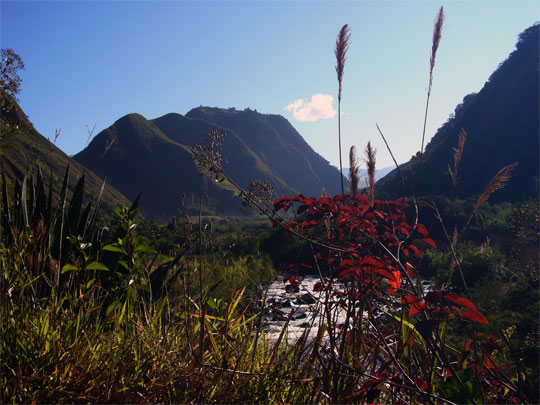 You can support the communities of Intag in various ways. Many organizations in the Intag valley are developing sustainable economic alternatives to destructive large-scale mining in the region.
A number of groups could use your financial, volunteer and technical support, including Intag Ecological Conservation and Defence (DECOIN), the River Intag Coffee Growers' Association (ACCRI), and Asociación EcoJunin (the Junin Ecotourism project). You can learn more about these groups on the English-language website for the local producers group Consorcio Toisan. You can help to defray legal costs for the plaintiffs in Ramirez verses Copper Mesa. And you can even support the maintenance of an excellent community library in the town of Apuela through the local newpaper, Periodico Intag (which has an English-language website).
JUNIN DISTANCE EDUCATION HIGH SCHOOL
To support the construction of a much-needed distance education high school for 50 adults in the community of Junin contact:
Marcia Ramírez: ramirez83m@gmail.com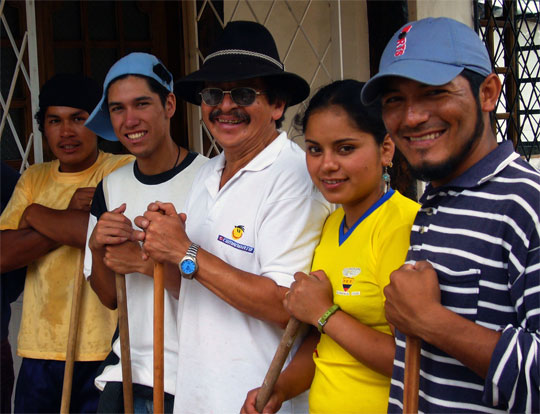 Members of the local producer group Consorcio Toisan preparing to move into their newly constructed building.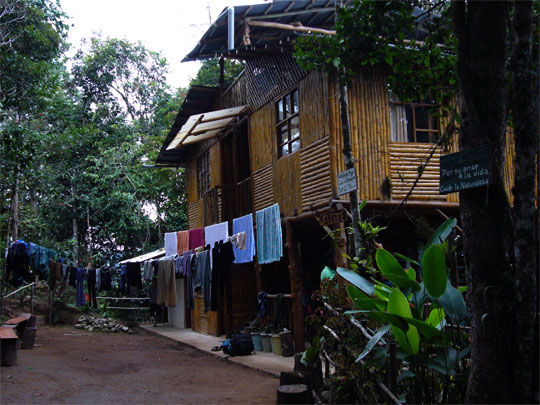 The Junin eco-tourism cabins. There are six separate rooms with beds for up to 24 people, but larger groups can be accommodated as well. You can also find contact information here.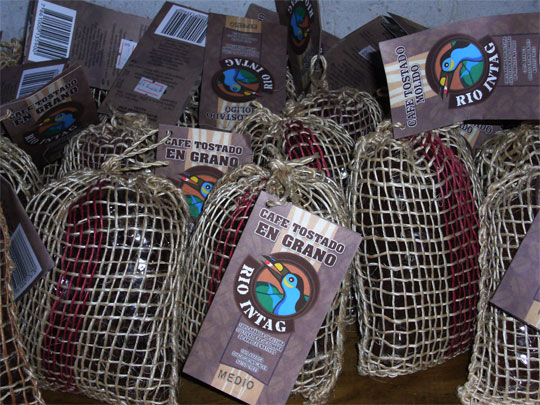 The River Intag Coffee Growers' Association (ACCRI) produces Rio Intag organic fair trade coffee for consumption in Ecuador and for export.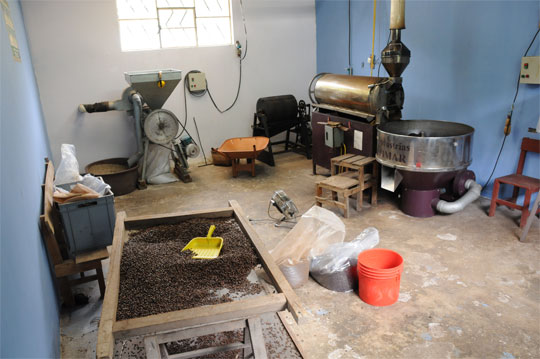 Inside the ACCRI roastery.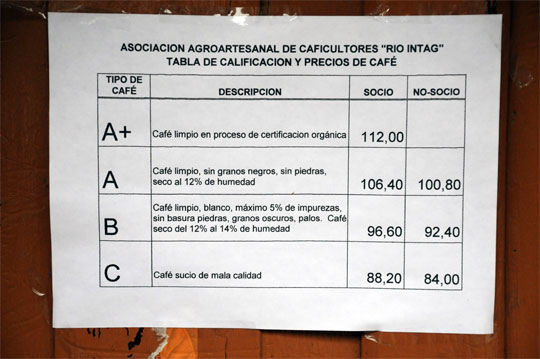 List of prices paid by the fair trade coffee growers association to farmers for a quintal (100kg) of dried coffee beans. These are 2008 prices in $ USD, the official currency of Ecuador.